May 27, 2017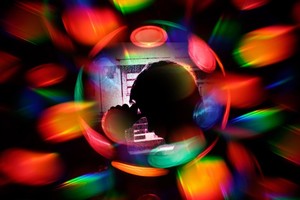 Magnesium and Depression
Depression has become a plague of modern life with over 12% of U.S. adults taking anti-depressants in the past year according to one study[1], which represents a doubling in prescriptions for depression since 1999.[2] When you include anxiety medication, the number rises to about one in six.[1] Add to this the undiagnosed and those who have stopped medication due to no obvious benefits and it's clear that we have a large and expensive health care problem in need of a solution.
Could it be that a simple mineral delivers on a much smaller budget? That's exactly what researchers from University of Vermont's Larner College of Medicine are saying.[3]
Daily supplementation with 248 mg of elemental magnesium as four 500 mg tablets of magnesium chloride per day leads to a significant decrease in depression and anxiety symptoms regardless of age, gender, baseline severity of depression, or use of antidepressant medications.

Study Details
4 x 500mg tablets of MgCl2 per day, which equals (248 mg of elemental magnesium). Magnesium oxide is not absorbed as well, so be sure to get the [amzn link: correct type and dosage]. Depression and anxiety symptoms improved within 2 weeks of the six week study. Magnesium supplementation is safe and effective and may be used to augment or even replace use of SSRIs for depression and/or anxiety.
Caveats
This study did NOT have a placebo group. The power of placebo has been well-studied, which severely undermines this study in my opinion. Further research is necessary.
Recommended Products
Magnesium chloride 520mg. Take four pills per day to match the levels of the study referenced in this article. https://smile.amazon.com/Best-Naturals-Magnesium-Chloride-Tablets/dp/B01G2LDQQ0/ or https://smile.amazon.com/Piping-Rock-Magnesium-Chloride-Supplement/dp/B00MYMF05M/ Chelated Mg. Only 1 or 2 pills necessary per day. https://smile.amazon.com/gp/product/B000BD0RT0/
References
http://www.nbcnews.com/health/health-news/one-6-americans-take-antidepressants-other-psychiatric-drugs-n695141